SPRING GREEN, Wis. — The land. It was all about the land for America's most famous and visionary of architects. His designs seemed to emerge from the landscape organically. They adapted to it, reflected it, extended it.
It was especially true of the residences he created, not least his own. The Taliesin (East) complex, nestled in the verdant Wisconsin countryside, is emblematic of so many of Frank Lloyd Wright's ground-breaking ideas.
Combined with his sense of the natural surroundings was Wright's abiding reverence for natural materials such as wood and stone, his bent toward open floor planning, and his strategy for obscuring the distinction between interior and exterior space.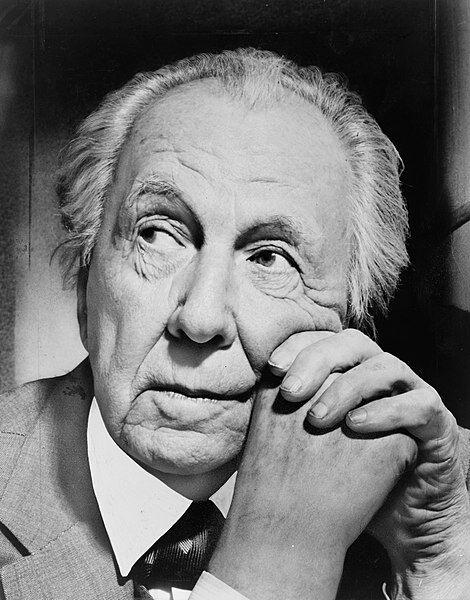 Whatever its type, a building had to possess integrity.
The 37,000-square-foot Taliesin estate, named after the mythic 7th-century Welsh poet, now is more than 100 years old and still strikingly impressive despite exterior signs of decay.
A National Historic Landmark and UNESCO World Heritage Site set on 800 acres, Taliesin (pronounced Tally-ESS-en) harbored Wright's home, studio, and school from 1911 until his death in 1959. Additions and modifications continued on the estate until Wright's passing, never departing from its embodiment (albeit extended) of the Prairie School of architecture.
Taliesin West, built in 1937, was Wright's winter home, and today is the headquarters of the Frank Lloyd Wright Foundation.
Born in Richland Center, Wis., in 1867 and thrice married, Wright was undoubtedly a genius, a man of great flamboyance and self-assuredness. But he always sought to learn and develop. Wright was deeply influenced by and a collector of Japanese art — screens and wood block prints in particular — and believed the naturalistic, economical Japanese design ethic reflected his own.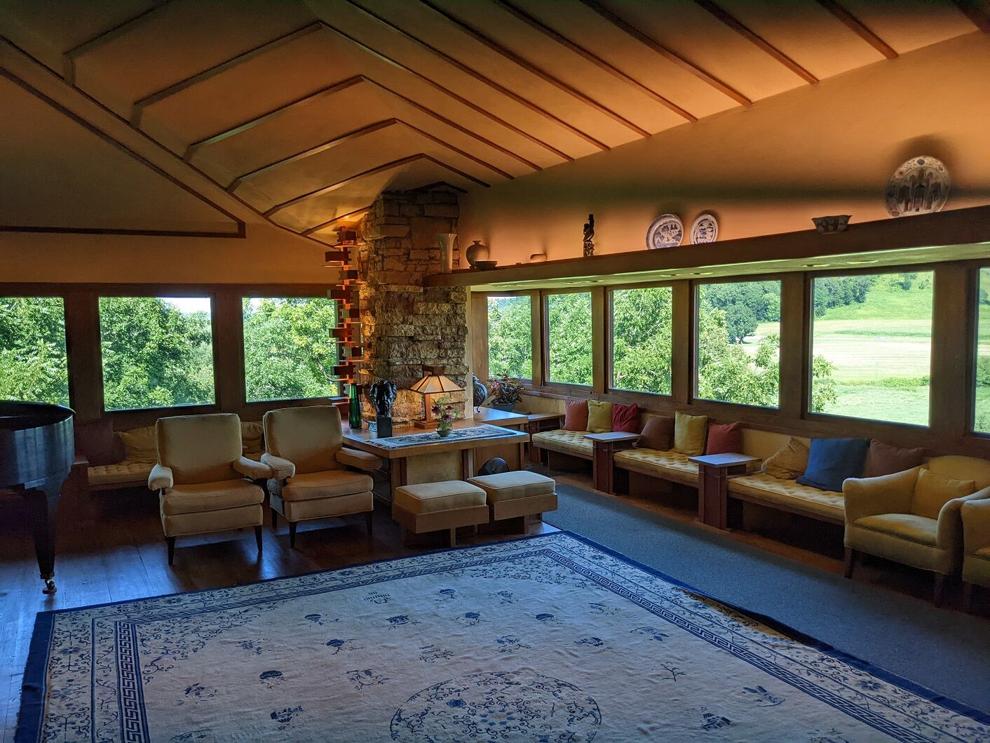 Comfort was seldom his concern. This can be seen in the handsome but often angular furnishings of the Taliesin residence, artfully constructed of cheap plywood. Though not always a feature of his other homes, the low ceilings of several rooms in his residence — a nod to his 5-foot-7-inch stature — would make the average six-footer feel like Gulliver in a dollhouse.
Though best known today for the Guggenheim Museum in New York City and the extraordinary Falling Water residence in Pennsylvania, Wright enjoyed triumphs around the world during a seven-decade career, including in the American South.
Apart from the homes he designed in South Carolina — Auldbrass Plantation near Yemassee in Beaufort County and Broad Margin in Greenville — Wright was responsible for the Andrew B. Cooke House in Virginia Beach; the Rev. Jesse R. Zeigler House in Frankfurt, Ky.; Florida Southern College in Lakeland; the Stanley Rosenbaum House in Florence, Ala.; the Lewis House in Tallahassee, Fla.; and the Kalita Humphreys Theater in Dallas, Texas.
Wright's career, especially his early struggles against design conformity and his final vindication, were very loosely recreated in the character of Howard Roark in Ayn Rand's novel "The Fountainhead," and the film adaptation of the same name starring Gary Cooper. Though neither could capture the full flavor of the man who exerted global influence.
Taliesin East is administered on site by Taliesin Preservation, Inc., in the Frank Lloyd Wright Visitor Center, 5607 County Road C, 2.5 miles from the village of Spring Green. A regular schedule of tours of the buildings and grounds is offered. For more information, call (608) 588-7900, or go online at taliesinpreservation.org.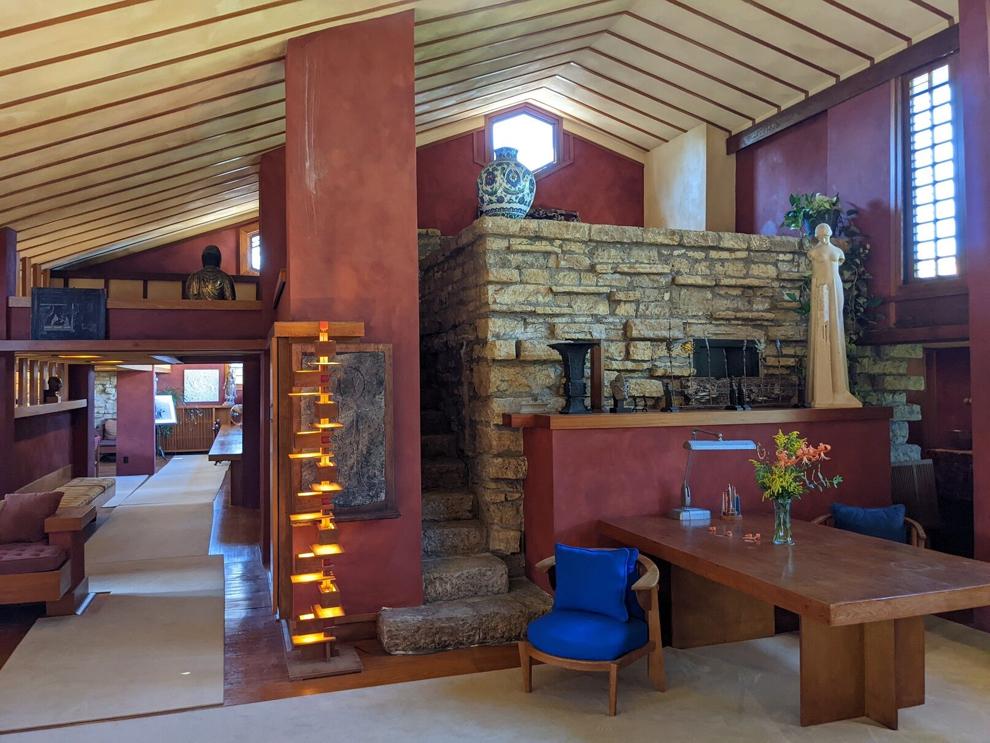 Wright's South Carolina residences
Auldbrass was designed in 1939 for C. Leigh Stevens, who wanted a "self-sufficient, modern plantation for farming, hunting and entertaining." Also on the National Register, the complex of home, barn and stables remained in the family for a number of years and had several other owners before film producer Joel Silver bought it in 1987 — his second Wright-built home after the Storer House in Los Angeles. It was Silver, with Wright's grandson Eric Lloyd Wright, who brought Wright's vision for the estate to full fruition.
Broad Margin drew its name from a quote in Thoreau's "Walden": "I love a broad margin to my life." Wright designed it in 1951 and the residence was completed three years later. It is among the last exemplars of the "Usonian" school of design, a term first used by Wright to describe a large group of middle-income homes he designed for a community in New York State, and more generally used by him to mean " American" and its New World character.
Both homes are dominated by natural materials and organic, landscape-influenced design. They are Wright through and through.