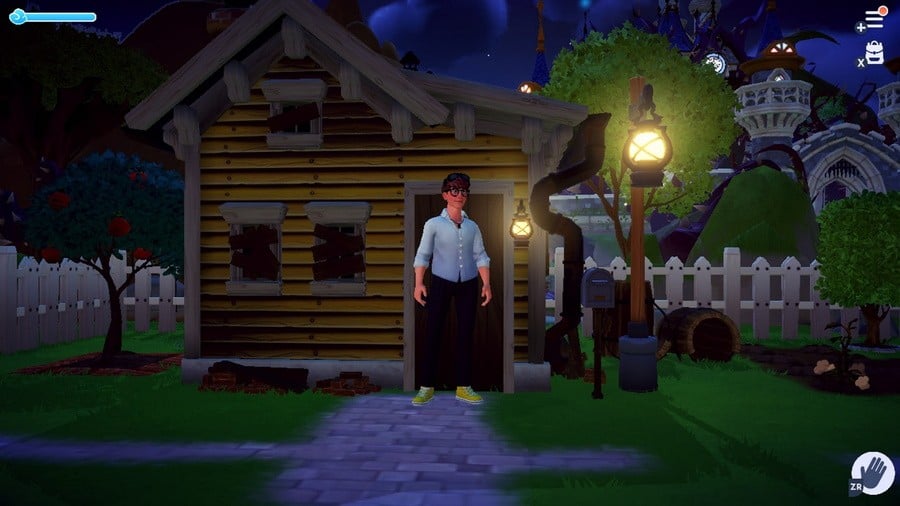 Figuring out how to upgrade your house in Disney Dreamlight Valley might not seem like a big deal at first, but once you start gathering more recipes and crafting furniture, that initial house gets small pretty fast.
Getting your first house upgrade is fairly straightforward, but after that, you're on your own. Someone has to stimulate the village's economy, after all.
Disney Dreamlight Valley House Upgrades
How to get the first house upgrades
The road to getting your first house expansion is relatively straightforward, though it does take a bit of time. You need to start Scrooge McDuck's quest, Valley Economics 101, which you can begin by investing 1,000 coins into his shop. The quest's next two steps are basically introductions to crafting and placing furniture around the valley. He asks you to create and place signs for his shop using small wood piles found around the valley and then to pick flowers and craft flowerpots.
After that, you need to sell Goofy seven gemstones of any variety. Mining nodes regenerate quite quickly in Disney Dreamlight Valley, but the chance of finding a new node that guarantees a gem seems fairly low, at least until the next day rolls around. Any gems you sold Goofy before this point don't count, so it may take a little longer to finish this step.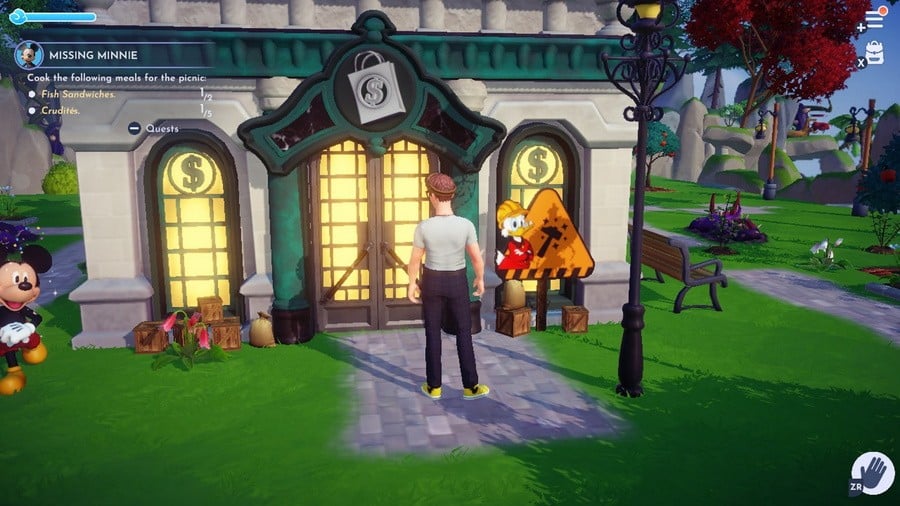 Once it's done, speak with Scrooge again. He upgrades your house for free this time, expanding your main room and installing a feature you can use to request more upgrades as well – for a price.
Any future upgrades cost a substantial amount of coins. You can expand your main room twice:
First expansion: 1,000 coins
Second expansion: 2,000 coins
You then have the option to add three more rooms, similar to how your house grows in Animal Crossing: New Horizons, with two on either side and one in the back. These can also be expanded.
6×6 rooms: 1,000 coins
8×8 rooms: 2,000 coins
10×10 rooms: 3,000 coins
In short, it takes a fair bit of money to max out the size of your ground-floor house, but there's still more you can do with your home expansions.
Exterior home upgrades
You can also make the outside of your house snazzier after upgrading the inside the first time. That means no more staring at boarded-up windows, but more importantly – and slightly inexplicably – it also means your storage chests have more space.
Each exterior upgrade unlocks a new storage row in your chests, and so far, it's the only way to increase the capacity of storage chests.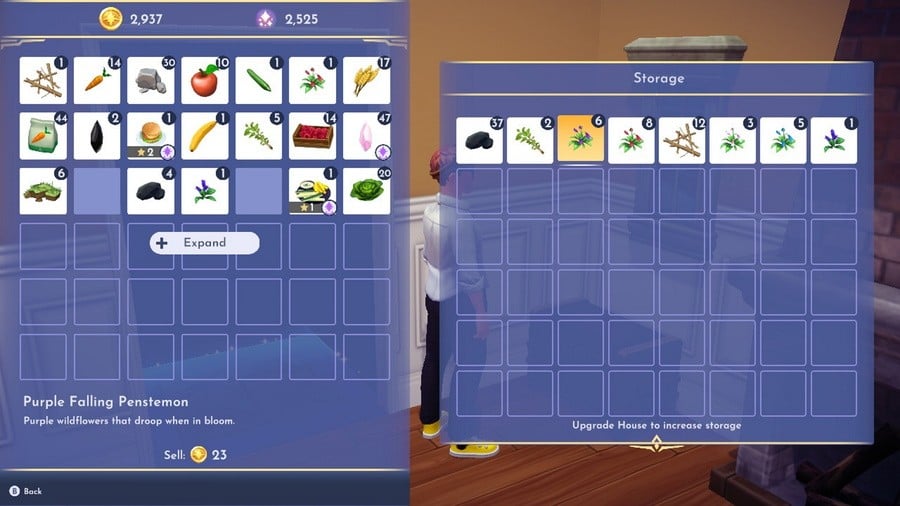 The second and third exterior upgrades also add a new floor to your home.
First exterior upgrade
2,000 coins
Exterior improvements
Increased storage
Second exterior upgrade
20,000 coins
Exterior improvements
Increased storage
Second floor
Third exterior upgrade
75,000 coins
Exterior improvements
Increased storage
Third floor
That's a lot of money, so don't plan on having your dream Disney mansion right away.
---
Check out our Disney Dreamlight Valley Beginner's Guide and How To Raise Friendship Fast for even more tips and tricks.